Parabellum Capital Raises $450 Million as Virus Lawsuits Loom
Litigation finance firm Parabellum Capital has raised a new fund with commitments exceeding $450 million ahead of a potential torrent of coronavirus-related lawsuits, new proof that betting on court battles remains popular with investors despite the current crisis.
Coronavirus Is Taking Its Toll On Big Law
The economic fallout of the Covid-19 crisis has reached America's top grossing law firms. In this video, legal industry experts assess the impact on Big Law and what might happen if the crisis lingers.
Coronavirus and Force Majeure Clauses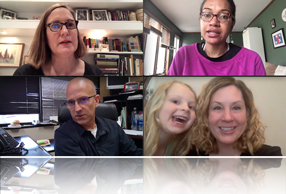 Coronavirus Is Changing the Way Lawyers Work
Making Millions Off Others' Lawsuits: How Litigation Finance Works
The Big Four Are a Looming Threat to Big Law
SCOTUS Virus Update: Historic Arguments Set for May
SCOTUS Virus Update: Court Issues First Pandemic-Related Ruling